The Petzl VERTEX helmet range has been around, largely unchanged, for quite a number of years. 2019 will see the launch of the new and improved Petzl VERTEX (Petzl have dropped reference to BEST) and the Petzl VERTEX VENT. So what's changed and what remains the same? Let's take a look.
Petzl VERTEX – Chinstrap
The Petzl VERTEX range has been designed for use with a strong chinstrap or with a weak chinstrap. It's easily swapped between the two, due to the new DUAL chinstrap. This can be changed to adapt to different working environments and/or requirements:
strong chinstrap (EN 12492)
weak chinstrap (EN 397)
The DUAL chinstrap is replaceable and comes in two lengths:
Petzl VERTEX – CentreFit
This is not a new feature but a good one, nonetheless. Petzl's CentreFit feature allows the user to perfectly centre the helmet on the head. This is thanks to the two side adjustments wheels, which adjust the front and back of the headband at the same time.
Petzl VERTEX – Flip&Fit
The Petzl VERTEX includes a new FLIP&FIT system:
this allows the headband to be in a low position, which guarantees that the helmet fits securely
the system folds into the shell for easy storage and transportation
the headband now comes with changeable absorbent comfort foam
Petzl VERTEX – EASYCLIP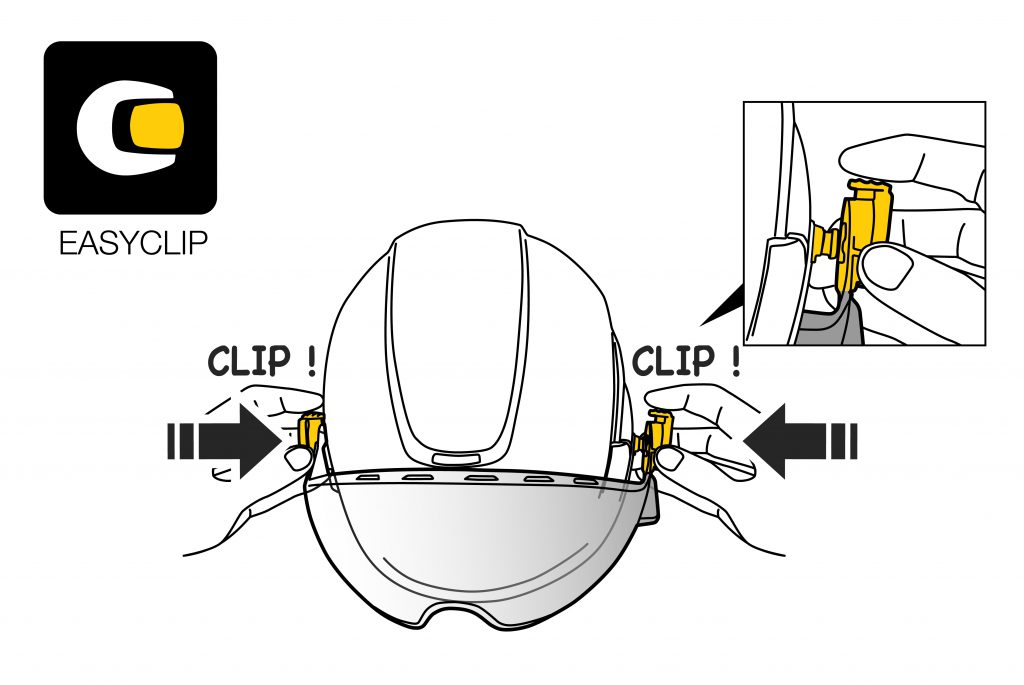 Petzl have introduced the EASYCLIP system. This system allows the user to quickly and easily attach the Petzl VIZIR, VIZIR SHADOW, VIZIR protector, VIZEN and the new VIZEN MESH with a simple clip and click bracket. As a result, the visors are easier and quicker to fit and remove, than the old style (with the grub-screw).
For further information on this new range, please see Petzl's 'Sneak preview 2019' page at Petzl.com