At Expo Protection in Paris on Wednesday 6th November 2018, Petzl launched their new helmet range. This new range of helmets and accessories will be available in the UK from April 2019. We're going to take a look at the new Petzl STRATO helmet and the impact it will have on the current range.
Petzl STRATO
At 435 grams (415 grams for the VENT), the Petzl STRATO helmet will be Petzl's new lightweight industrial helmet (replacing the Petzl ALVEO).
Petzl STRATO – DUAL chinstrap
This allows the user to adjust the chinstrap strength depending on the work environment and/or requirements:
work at height (EN 12492)
ground (EN 397)
The DUAL chinstrap is replaceable and comes in two lengths:
Petzl STRATO – CentreFit adjustment
Petzl's CentreFit system allows the helmet to be perfectly centred on the head for better fit and comfort.
The two CentreFit wheels allow easy adjustment. They're easy to manipulate, even while wearing gloves
Petzl STRATO – FLIP&FIT system
The FLIP& FIT system allows the headband to be in a low position, as a result the helmet fits securely. There are other benefits too:
the system folds into the shell for easy storage and transportation
the headband now comes with changeable absorbent comfort foam
Petzl STRATO – EASYCLIP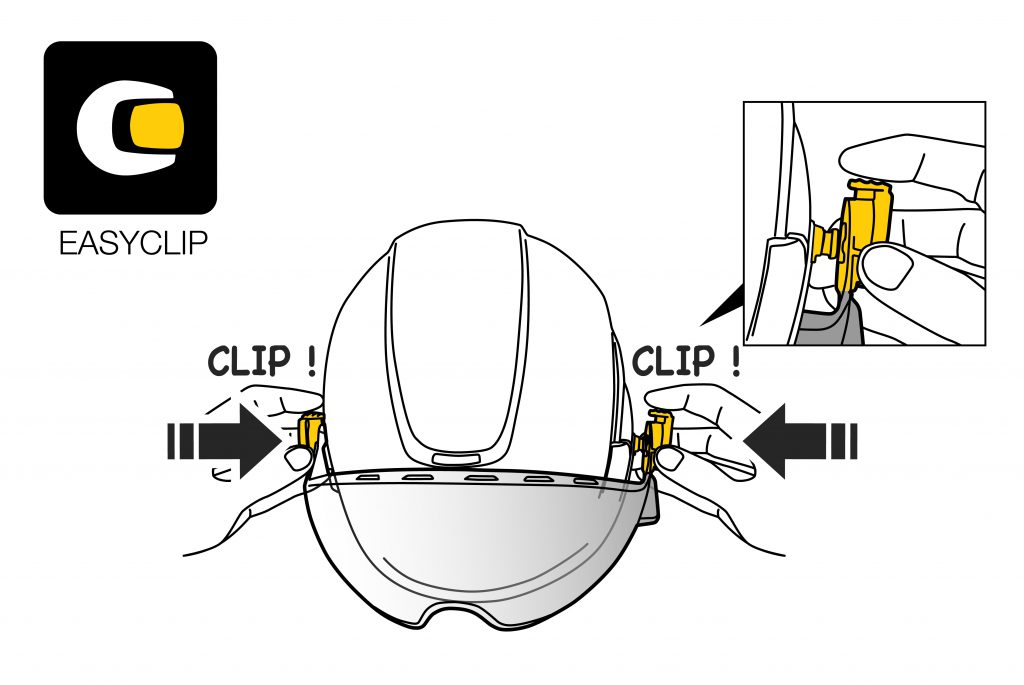 The new Petzl VIZIR, VIZIR SHADOW, VIZIR protector, VIZEN and VIZEN MESH now feature Petzl's EASYCLIP. This is a quick release system, which replaces the fiddly grab screws.
Petzl STRATO – liner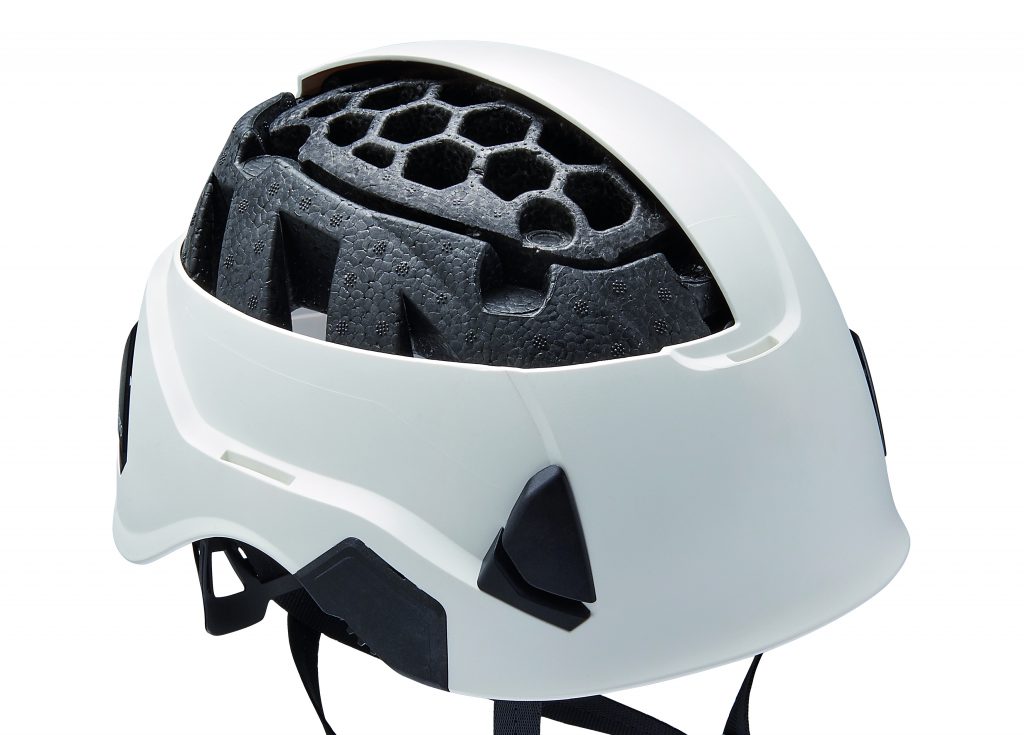 The Petzl STRATO liner is constructed from two different materials:
EPS (expanded Polystyrene) – Light and rigid
EPP (expanded Polypropylene) – good impact properties
The liner (not the shell) deforms to achieved shock absorption. This means the shell can be lighter.
The Petzl STRATO is available as a solid shell (ABS) or vented shell (ABS)
Petzl STRATO and accessories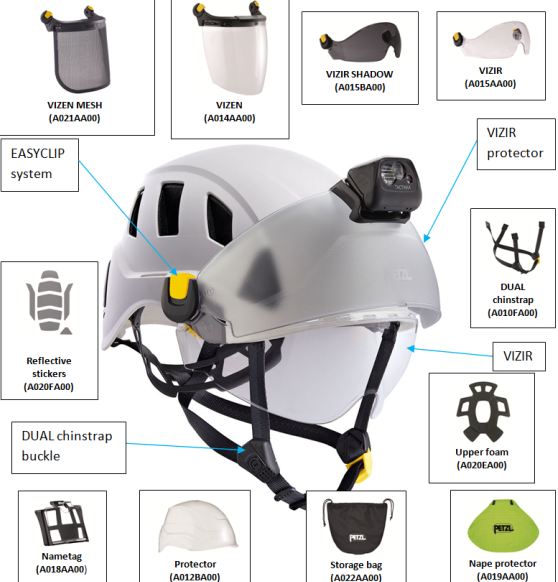 Petzl STRATO                                                                                Petzl STRATO VENT
White                   (A020AA00)                                                      White                   (A020BA00)
Yellow                  (A020AA01)                                                      Yellow                  (A020BA01)
Red                       (A020AA02)                                                      Red                       (A020BA02)
Black                    (A020AA03)                                                      Black                    (A020BA03)
Hi-viz yellow       (A020CA00)                                                      Hi-viz yellow       (A020DA00)
Hi-viz orange      (A020CA01)                                                      Hi-viz orange      (A020DA01)
For further information, please see Petzl's 'Sneak preview 2019' page at Petzl.com