The Petzl BUFF® Beanie & Balaclava were new for 2018. As the UK has just seen it's first wide-spread snow fall since March, I thought you'd be interested to read about the Petzl BUFF® Beanie & Balaclava and why they compliment the Petzl helmet range (and why they warrant the price).
They are made for Petzl by the globally renowned Original BUFF® who are based in Igualada, 60 kilometres away from Barcelona, Spain.
They offer unrivalled quality and innovation:
High-tech windproof fabric made of GORE® WINDSTOPPER®
Provide great protection against wind and extreme cold
Fit for purpose – designed for wearing under a helmet
Breathable upper section ensures your head doesn't get too hot under your helmet
Fleece lined for ultra comfort
Bonded seems using ultrasonic and bonding technology, which means they're completely flat against your skin
Laser cut perforations over ears (and mouth on the Balaclava)
Machine washable
2 designs and 2 sizes
3 year guarantee
I'm going to discuss a few reasons why the Petzl BUFF® Beanie & Balaclava are fit for purpose while wearing under a helmet. Firstly, they've been selected by Petzl to compliment their helmet range. Secondly, they will keep you warm. Thirdly, prolonged exposure to cold can impair decision making, reaction time and vigilance. Not a good mix when working at height. In conclusion, if Petzl feel that they're safe to wear with their helmets, who are we to argue.
Please contact us for availability and pricing – www.abaris.co.uk or call us on 01484 768277
Petzl BUFF® Beanie
The Beanie is a cap which helps to keep your head warm on cold/windy days.
A016BA00 – M/L = 56-59cm
A016BA01 – L/XL = 59-63cm
Click here to learn more about the Petzl BUFF® Beanie
Petzl BUFF® Balaclava
The Balaclava helps to keep your face, neck and head warm on cold/windy days.
A016CA00 – M/L = 56-59cm
A016CA01 – L/XL = 59-63cm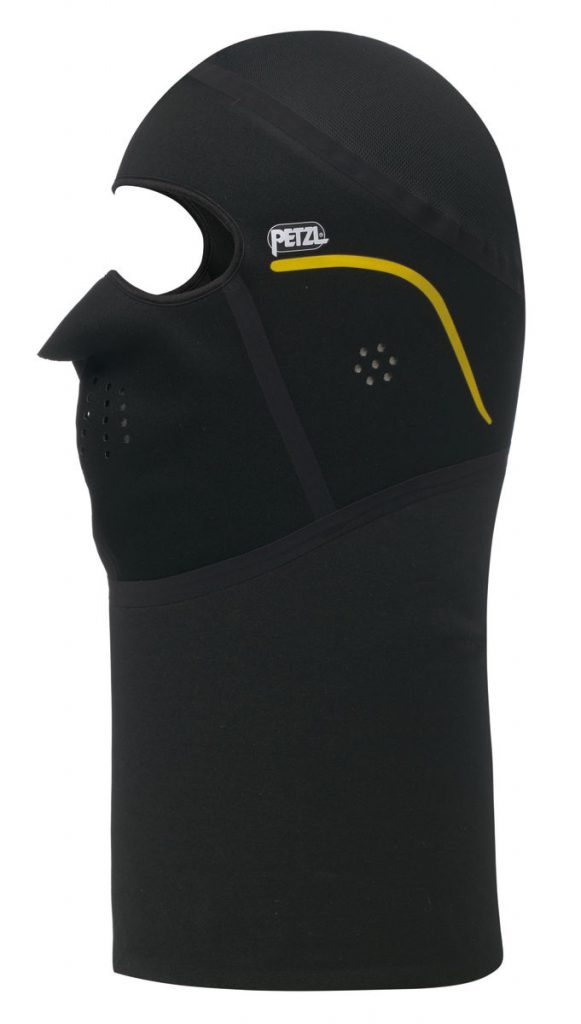 Click here to learn more about the Petzl BUFF® Balaclava