In April 2019, Petzl will launch their new range of I'D's; including the new Petzl I'D EVAC.
Petzl I'D EVAC – Specific design
Like the Petzl I'D S and I'D L, the I'D EVAC is a self-braking descender with anti-panic function. However, there are a couple of clear differences. Firstly, to make lowering from an anchor more ergonomic, it's handle orientation has been changed. Secondly, the inclusion of the auxiliary open brake means friction can easily be increased for handling heavy loads or using thinner rope.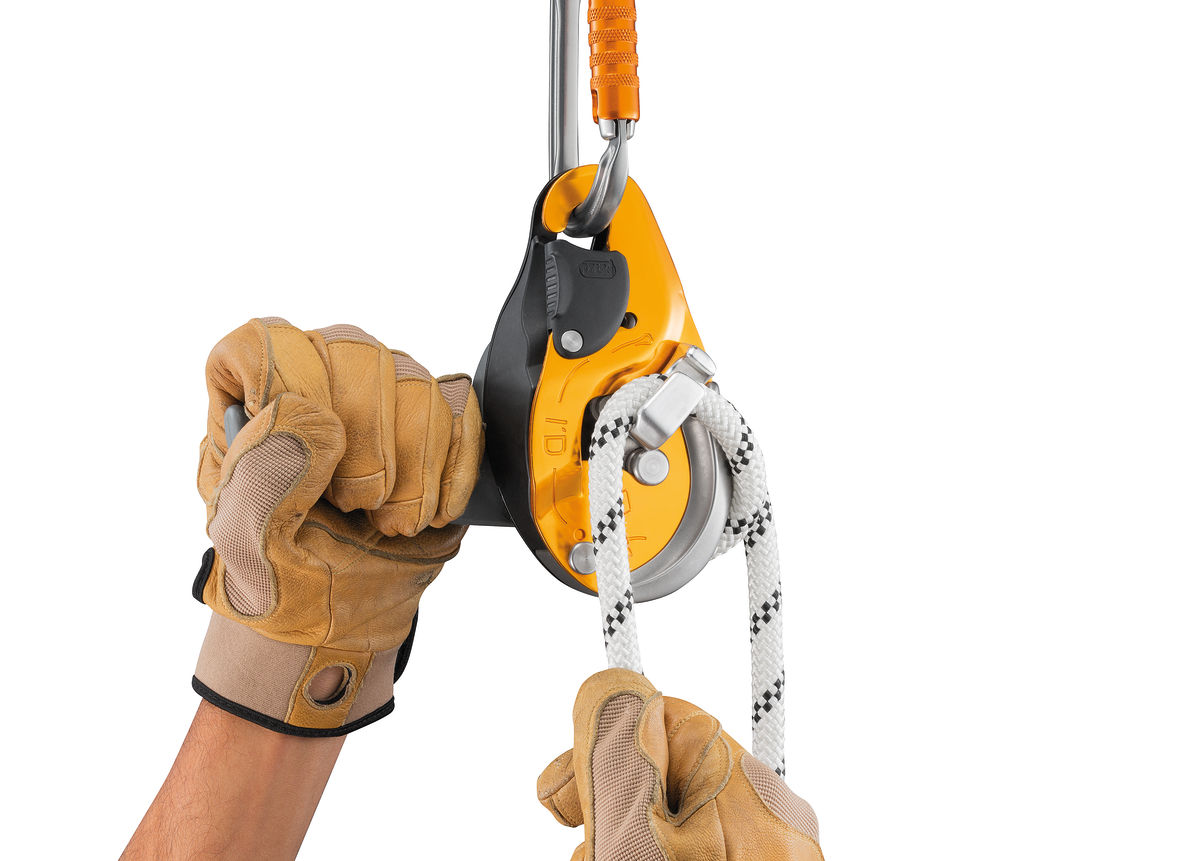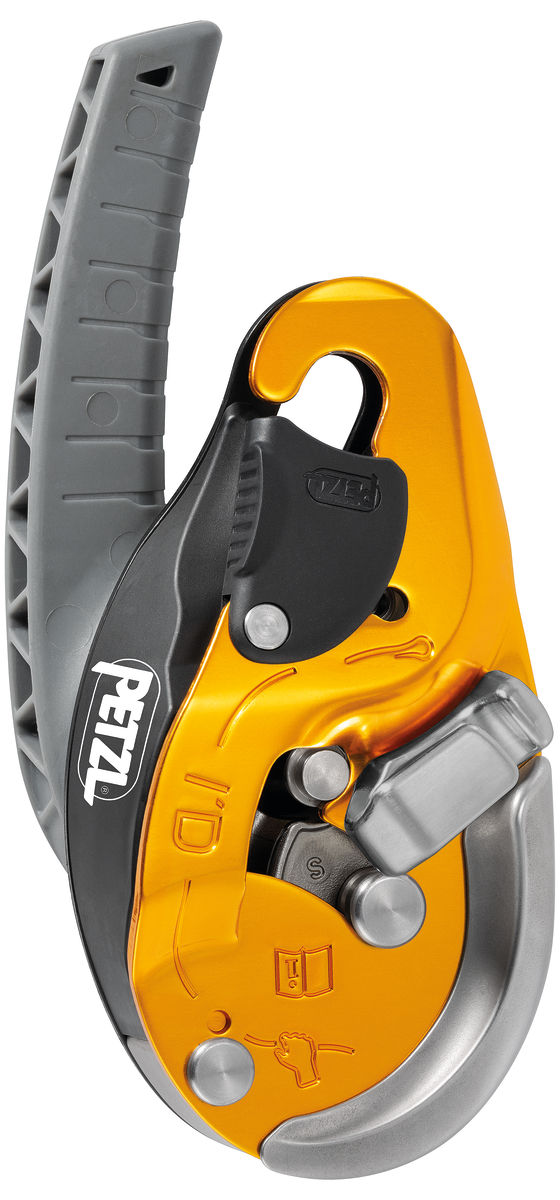 D020CA00 – Petzl I'D EVAC – yellow
Similarities to the I'D S
Easy rope installation thanks to the rope guide and markings on the moving side plate
The safety gate allows the rope to be installed without disconnecting the device
Anti-panic function – helps to reduce the risk of an uncontrolled descent
AUTO-LOCK system – automatically locks the rope without having to manually move the handle or tie-off
Stainless steel wear plate – improves durability
Two descent modes – over the stainless steel wear plate or in the v-shaped rope friction channel
You can take up rope with the handle in the locked position. For instance, for a reverse haul system
You can screw shut the moving side-plate for incorporation in a pre-rigged rescue kit
Anti-error catch – helps to prevent incorrect rope installation
250kg load capacity
Rope diameter 10mm-11.5m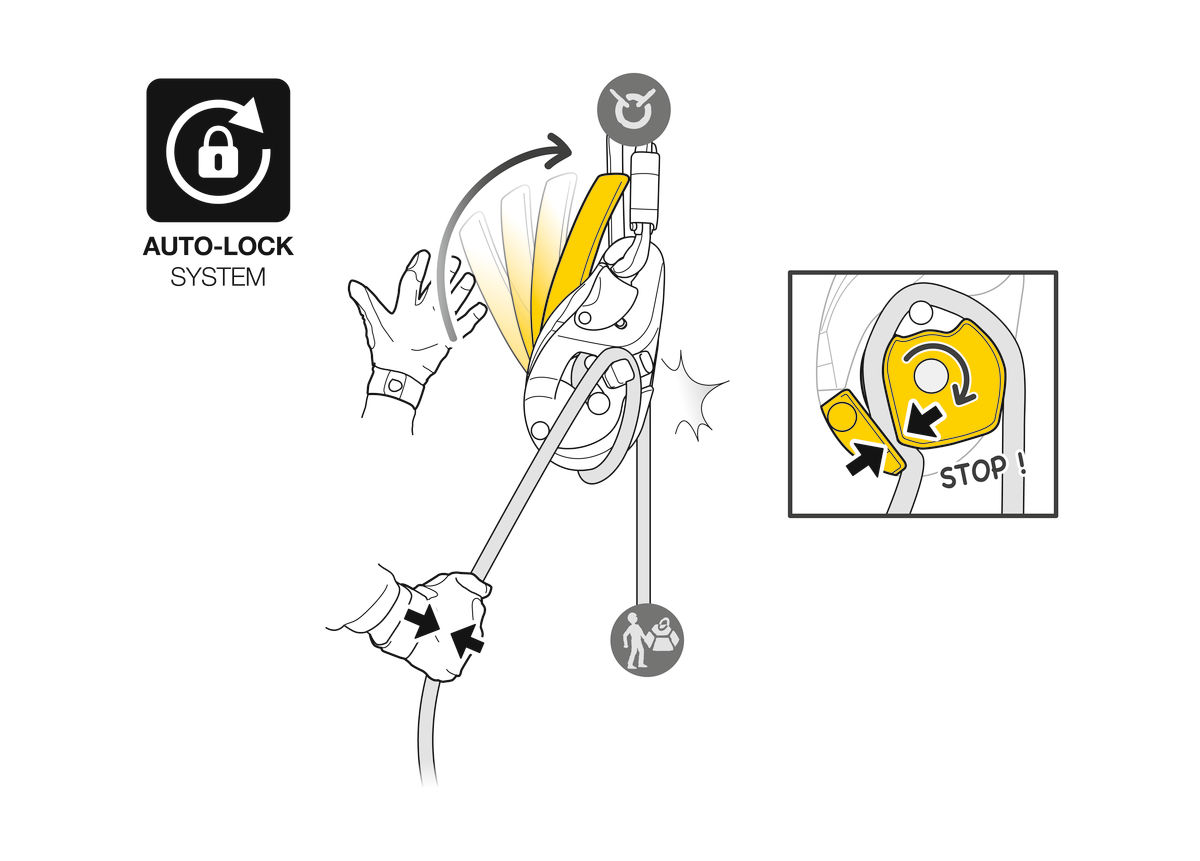 In conclusion, the new Petzl I'D EVAC is well designed and provides a useful and ergonomic solution for lowering loads from an anchor.
Certification
EN 341 type 2 class A, when used with a PARALLEL 10.5 mm or AXIS 11 mm rope
EN 12841 type C, when used with a 10 to 11.5 mm EN 1891 A rope
ANSI Z359.4, when used with a 10 to 11.5 mm rope
NFPA 1983 Technical Use, when used with a 10 to 11.5 mm rope
EAC
Available in two colours: