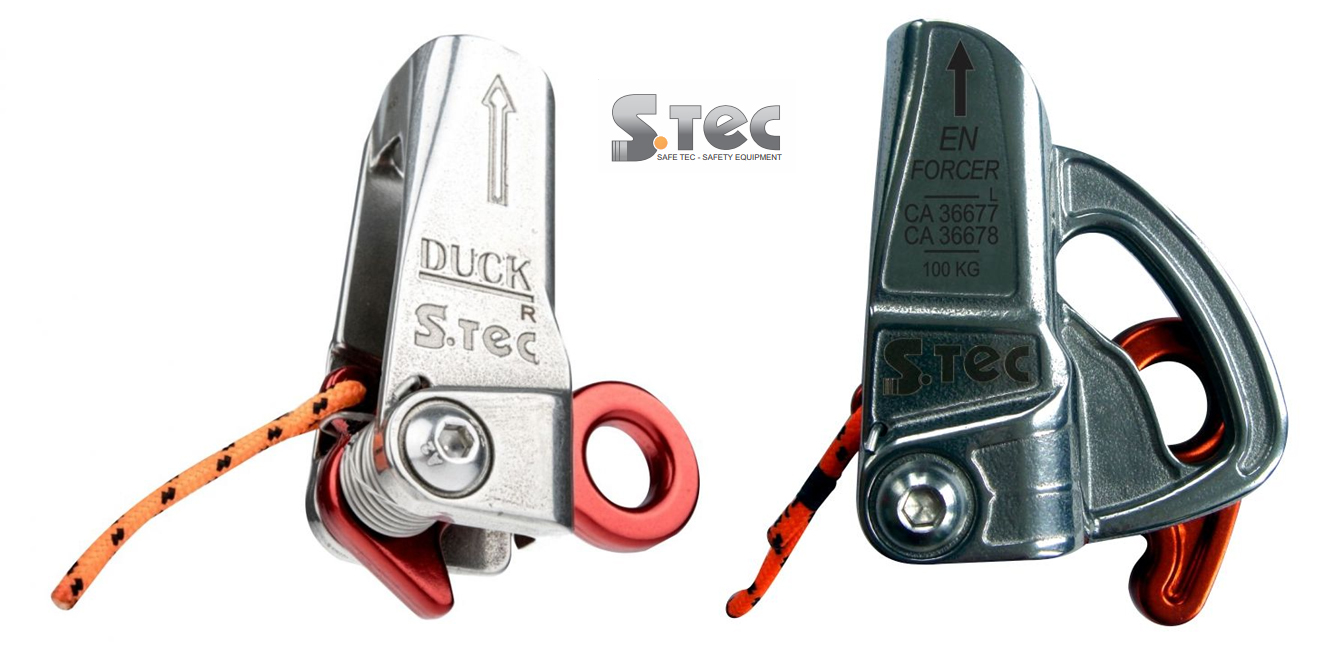 23/10/18
In response to posts placed on Facebook mentioning a hair line crack that had been discovered in a component of the STEC Duck-R, specifically on the head of the retaining bolts, S-Tec stated:
As a precaution, our development department started an investigation and has carried out an internal audit to track any possible quality control issues. This investigation has found that there are some bolts from older batches that display marks consistent with the appearance of "hair line cracks" in the metal.
We then carried out several tests to establish whether these marks posed a problem.
The results of those tests are:
1 – The "hair line crack" as described on Facebook are actually a stamping mark which is a residual mark from the bolts manufacturing process and is perfectly normal.
2 – A sample of a previously rejected bolts with intentional cracks, larger than shown online, was used and subjected to EN12841 Type A testing. The devices with both bolt heads "seriously cracked" passed the testing process as per the standard.
3 – As the bolts used on Ducks and Enforcers are replaceable, STEC recommends that for any bolts you have a concern about they are removed and returned to your distributor who will the supply replacement parts.
An instructional video will be available in the oncoming days showing the correct way to replace this part. Alternatively, you can return the entire unit to your local distributor to have the replacement carried out.
Click here to read the S-Tec statement.
Update 05/11/18
From S-Tec:
We have had very few actual occurrences reported to us – much less than 0.1% of manufactured units.
SafeTec are aware of the cracked bolt problem. These cracks have no effect on strength, function or performance of the device but is an undesirable cosmetic issue that has slipped through quality control and SafeTec have implemented measures to improve bolt supply quality and production  checks. If users find crack in bolt head SafeTec will supply replacement bolts and have video instruction of changeout procedure to 18Nm using medium grade thread lock – E.G. Loctite 2400.
Units can also be send back to your supplier who can arrange for bolts to be changed by SafeTec.
Users should continue to carry out visual and tactile pre-use inspections and function checking as detailed in the User information.